Here you will find a gallery with pictures of our previous Gruß & Kuss events. Find out about planned readings, workshops and other events here and join us!
---
Love Letters in Transition. The Gruß & Kuss project introduces itself
Information event in the context of the exhibition HILDE ROTH. A Journey through Time in Darmstadt 1950-1990 by the Kunstforum der Technischen Universität Darmstadt in conjunction with the Büro für nicht geschriebene Liebesbriefe of Theater Transit at Georg-Büchner-Platz on August 27, 2021: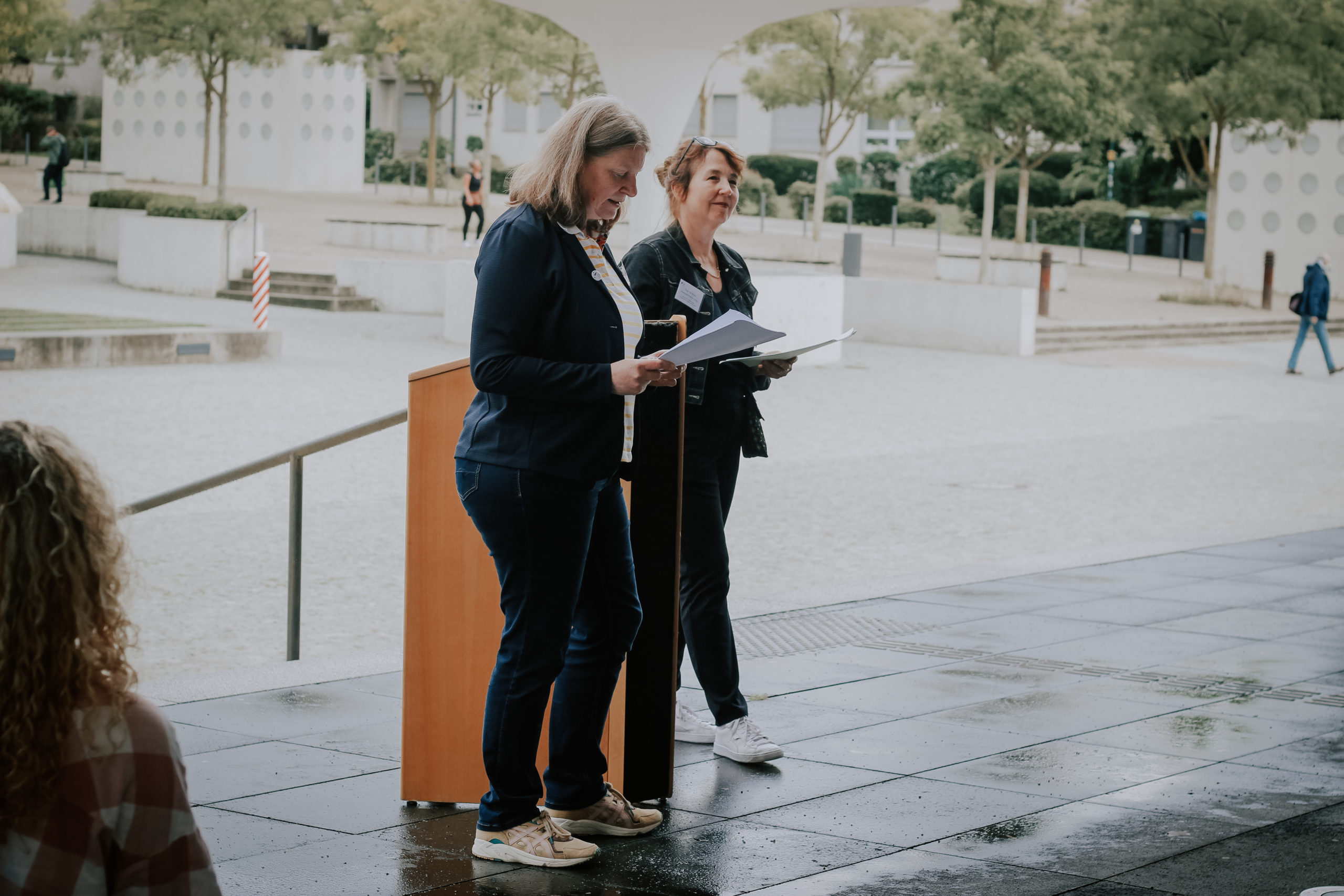 ---
Love letters on the Jesuitenplatz
Gruß & Kuss information event hosted by Darmstadt University of Technology and the University Koblenz-Landau at Jesuitenplatz in Koblenz on September 24, 2021: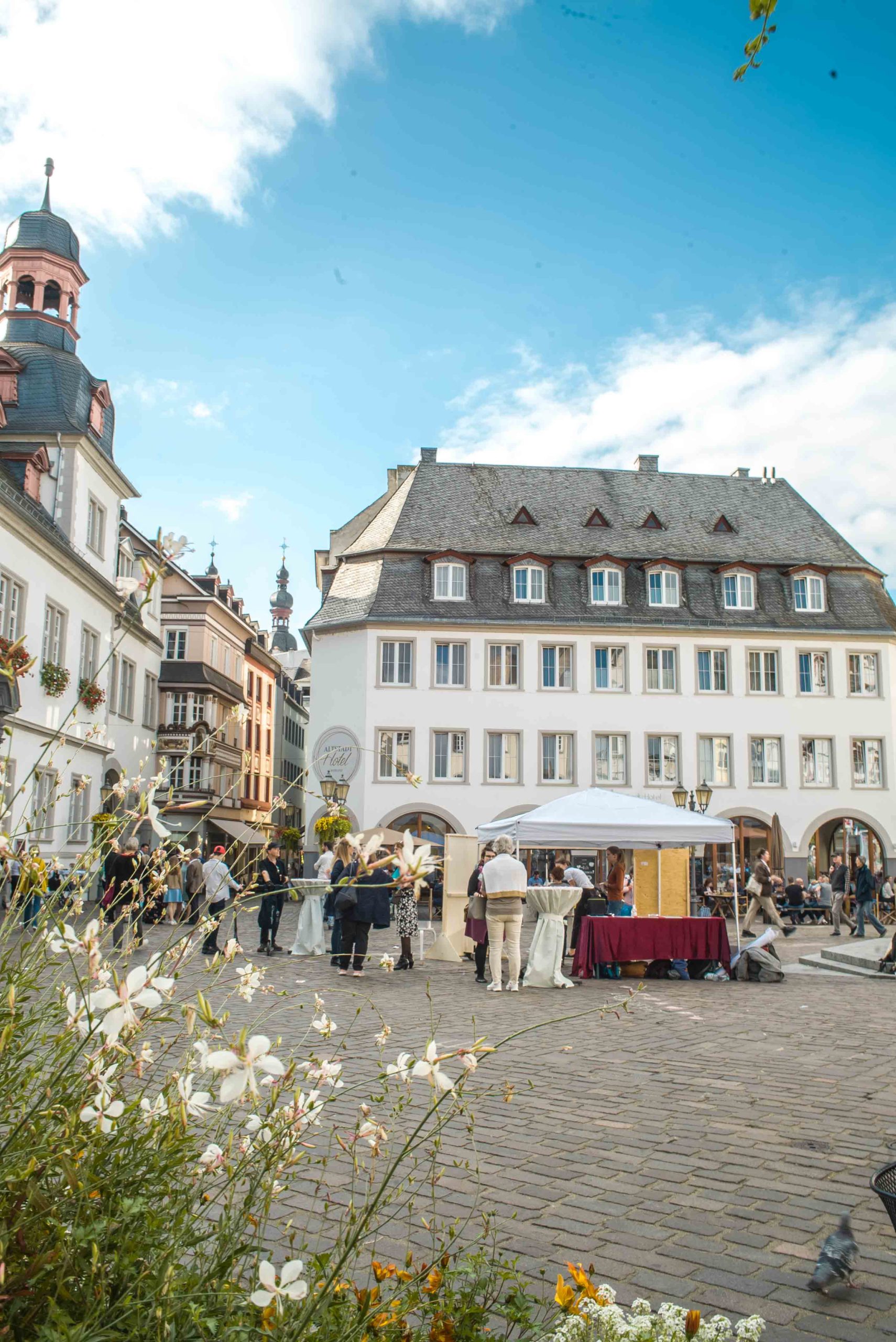 ---
The Gruß & Kuss Rendezvous
Citizen science workshop hosted by Darmstadt University of Technology with coffee, cake, and love letters at the Darmstadt See you Café on July 9, 2022: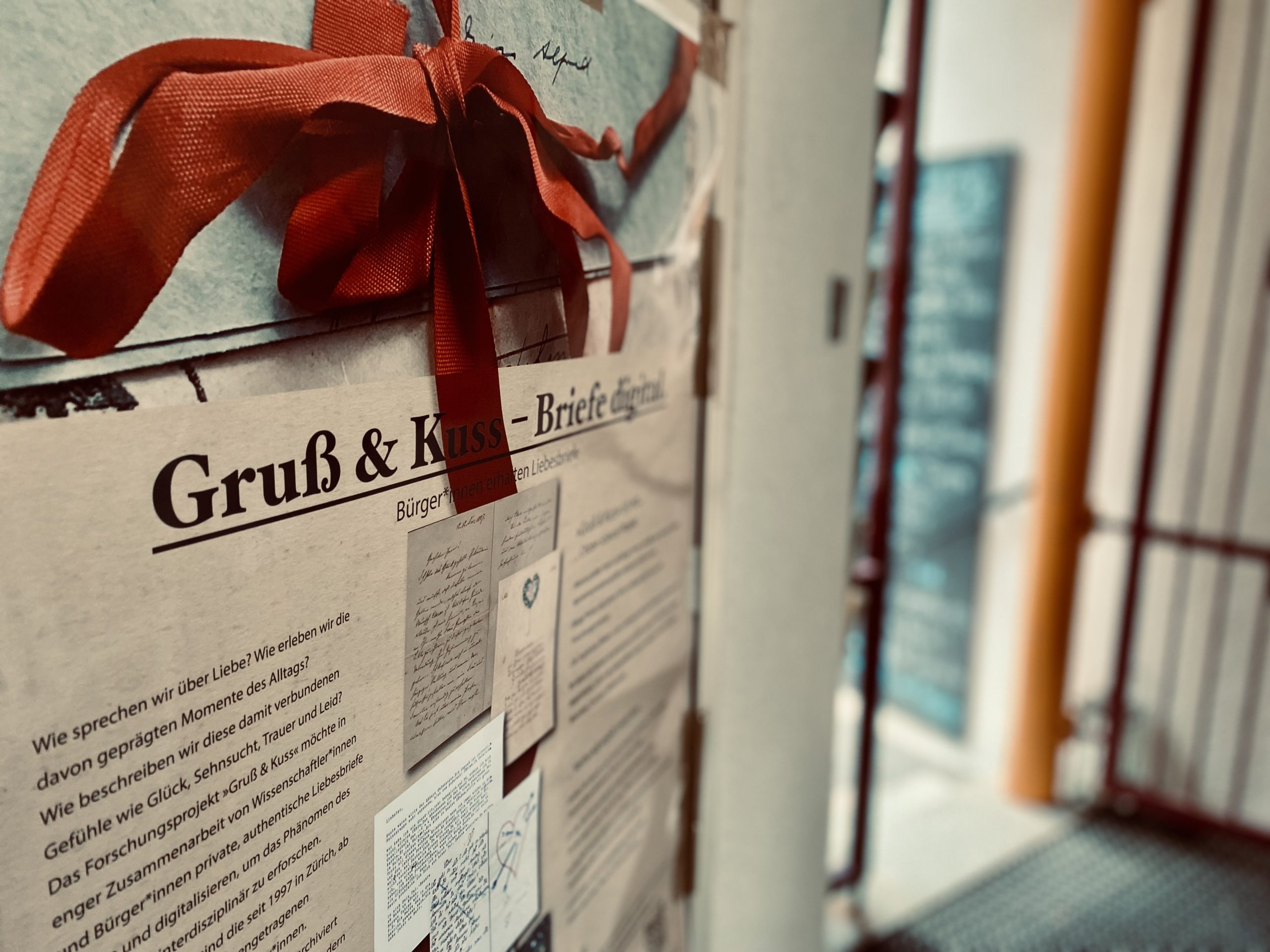 ---
Gruß & Kuss. Time for love letters
Project presentation Gruß & Kuss – Bürger*Innen erhalten Liebesbriefe at Meenzer Science Schoppe in the garden of the Institute of European History in Mainz on August 10, 2022: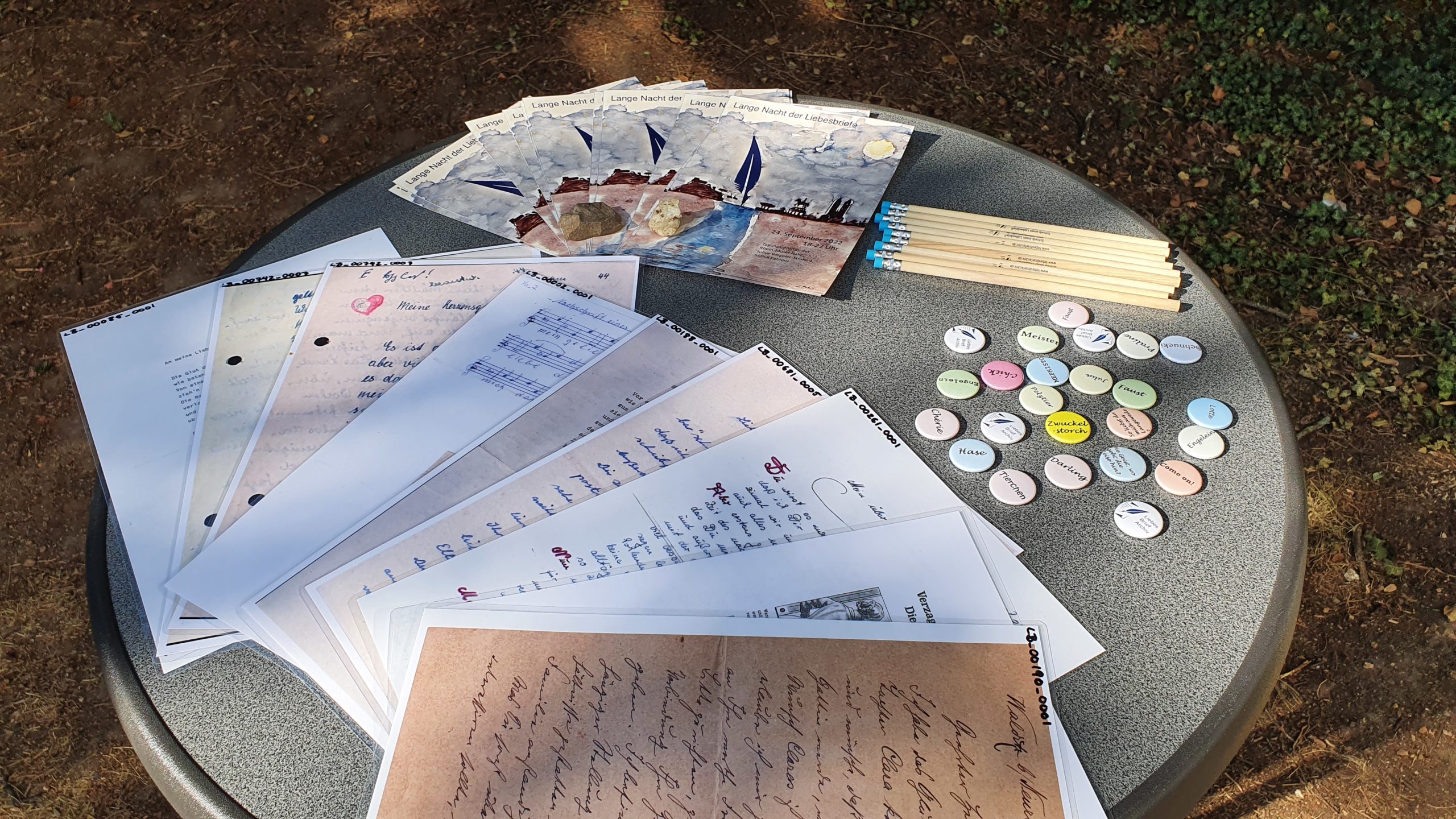 ---
Long Night of love letters
Festive citizen science workshop on the occasion of the 25th anniversary of the Love Letter Archive with short scientific lectures and ten theme tables around the topic of love letters with finger food buffet, wine and candlelight in the Rhein-Mosel-Halle in Koblenz from September 24, 2022: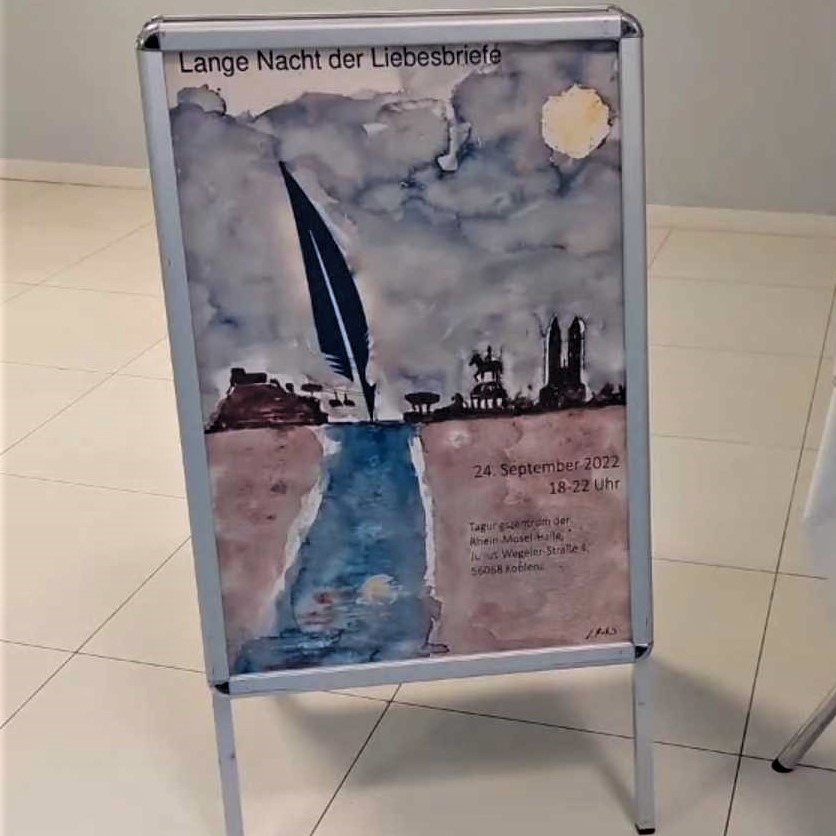 ---
Love Letter Regulars' Table
Monthly meeting in Koblenz and Darmstadt with interested citizen researchers to read love letters together in a relaxed atmosphere. At each regular's table, a different exciting topic of love letter research is presented with selected love letters.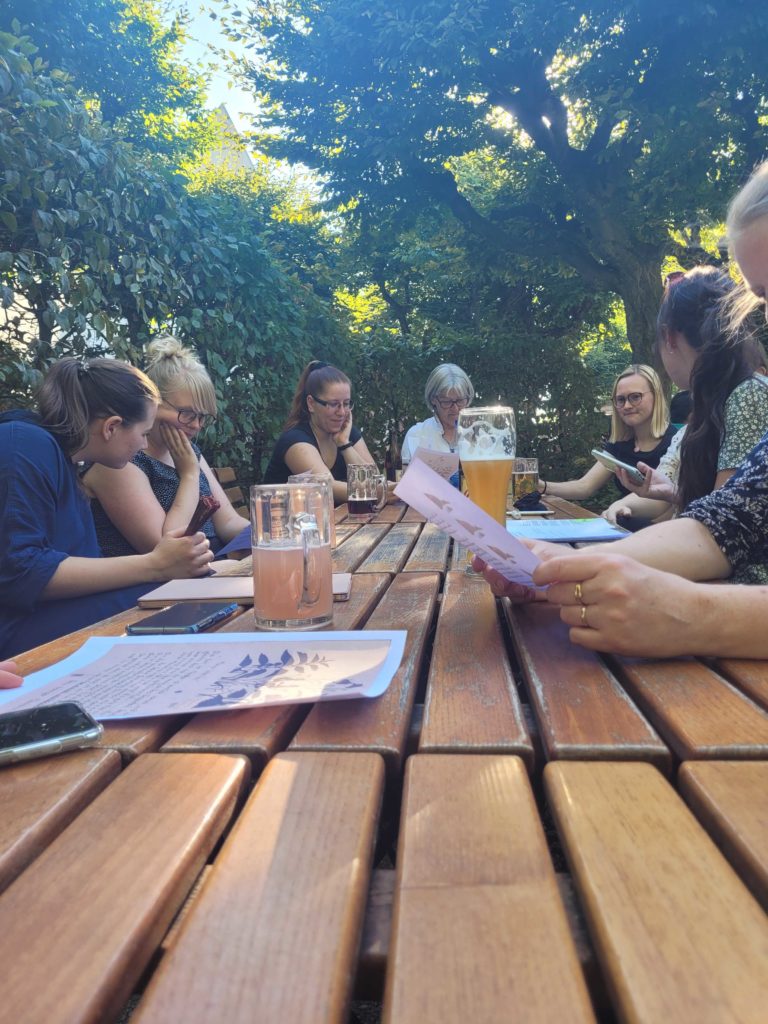 Are you interested in our love letter regulars' table? Then take a look at our events and find out about the next date: